The town of Crested Butte sits at the elevation of 8,885 feet. It's a tourist ski town located 30 miles north of Gunnison. After running highway 114 Sandy and I decided to head out to Crested Butte and just hang out. Highway 135 is not especially twisty or scenic, but I have to say that the town of Crested Butte was worth a ride up there.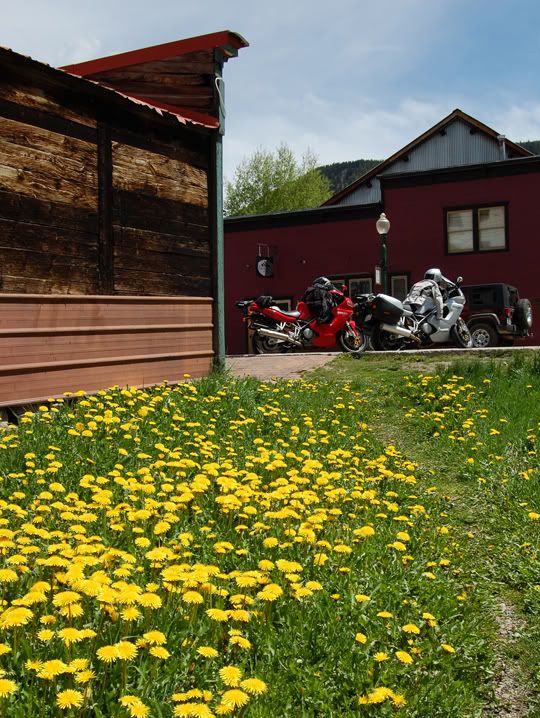 The bikes get parked, and the girls go exploring the town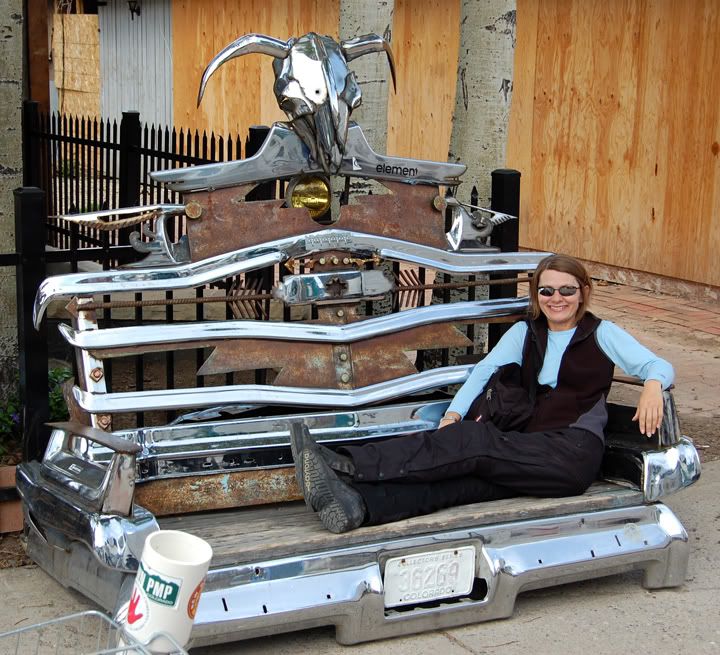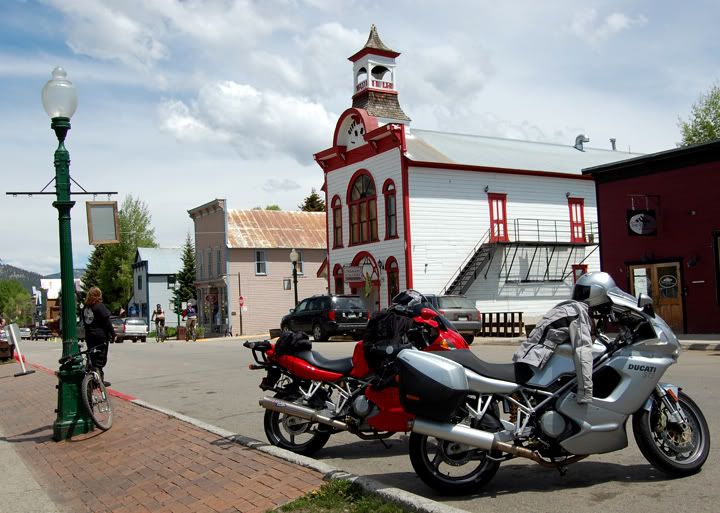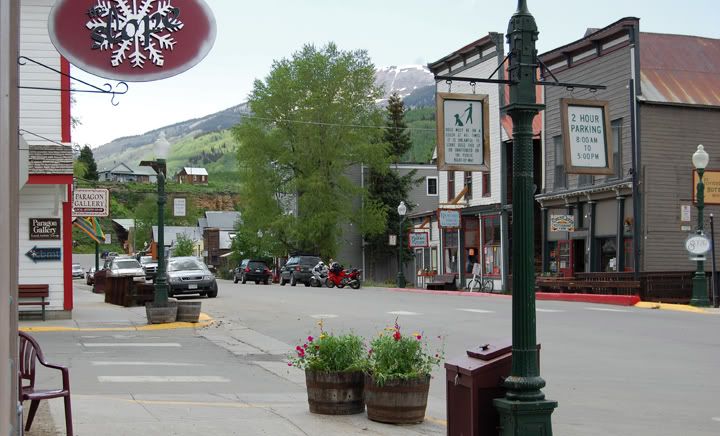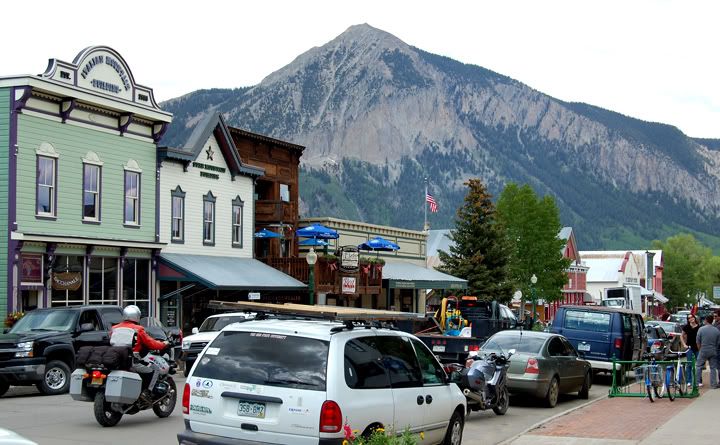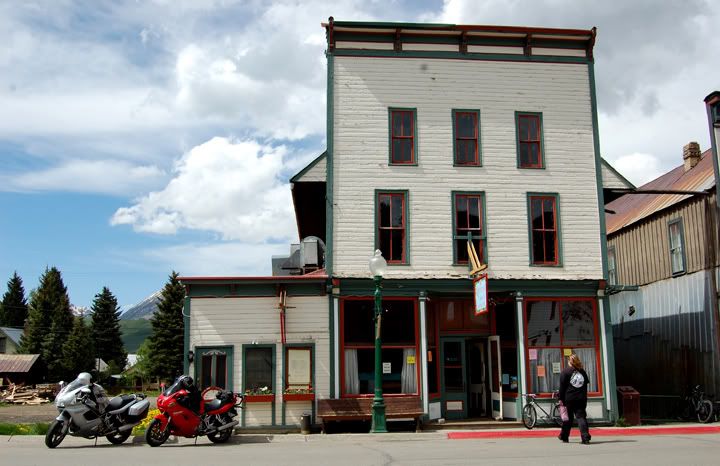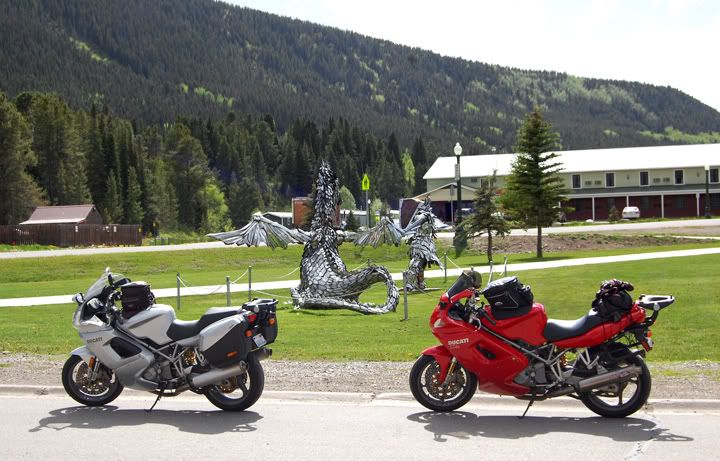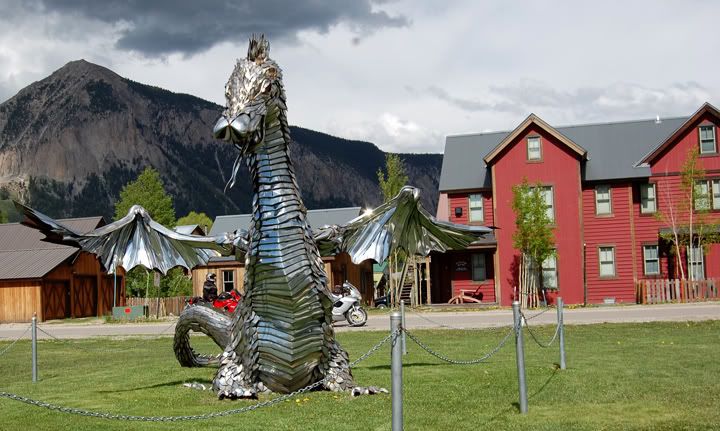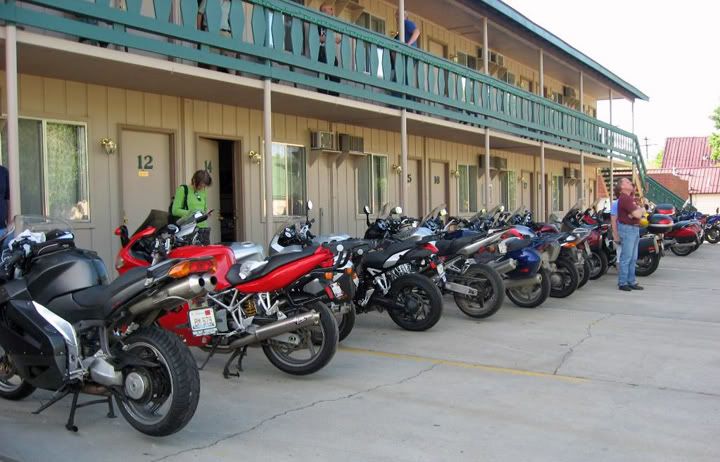 Back at the Gunnison Inn, some 25 people walked over to the BBQ place across the street for dinner. No food pics of today's dinner because I don't really eat BBQ. I was very lucky that there was a Burrito joint next door, so I got a nice veggie burrito made and brought it over to the BBQ place so I could eat dinner with everyone. The pitchers of Fat Tire kept getting re-filled and after dinner there was an even larger group of people hanging out in the parking lot drinking beers. It turned out there were three woman riders here that rode up on ST Ducs, so of course we needed t good poser picture of us.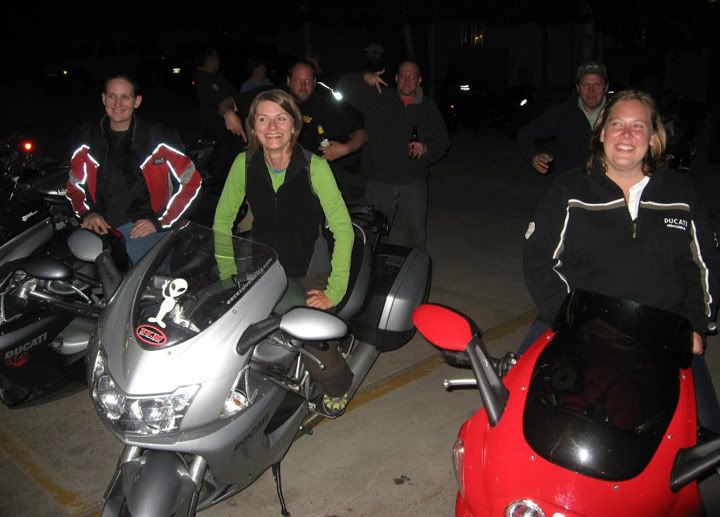 Don't look at the girls on the Ducati's, look at the guys in the back, too funny