I wasn't planning on doing any major hiking at the park today. The idea was to get up early tomorrow and go for a nice hike then. By the time we arrived at Sunset Point it was already way past 6PM. We parked the motorcycles and went to the overlook to check out the scenery and take some pictures. Sunset Point is where one can see the largest concentration of hoodoos, the tall totem pole shaped rocks that this park is so famous for.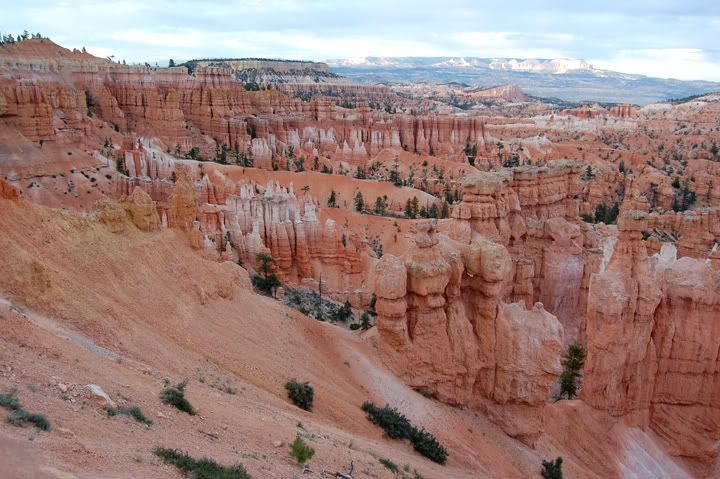 A view from Sunset Point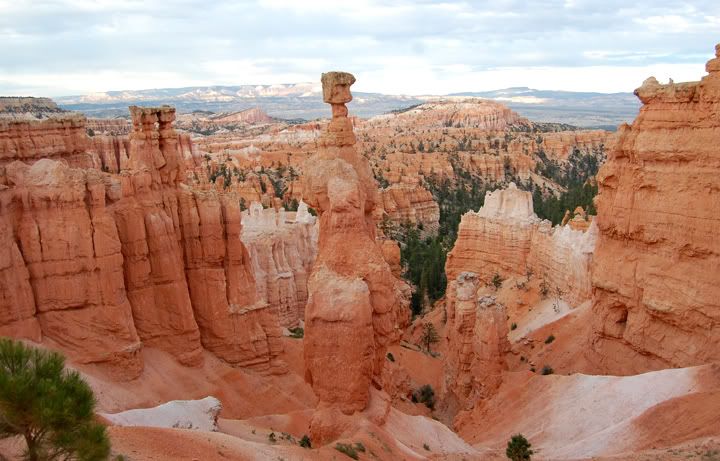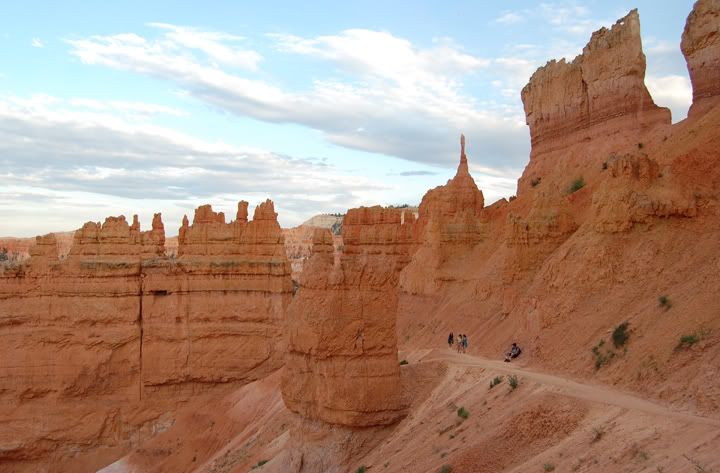 The Navajo Loop Trail

From Sunset Point we could also see a trail winding down deep in to the canyon. Along this trail there was a line of people, as small as ants, descending down to the canyon's floor. It looked amazing so we decided to check it out.

Navajo Loop Trail drops down 521 feet in to a slot canyon via tight and steep switchbacks. This slot canyon is named The Wall Street, since the tall rock wall surrounding it it resembles a walk through New York City.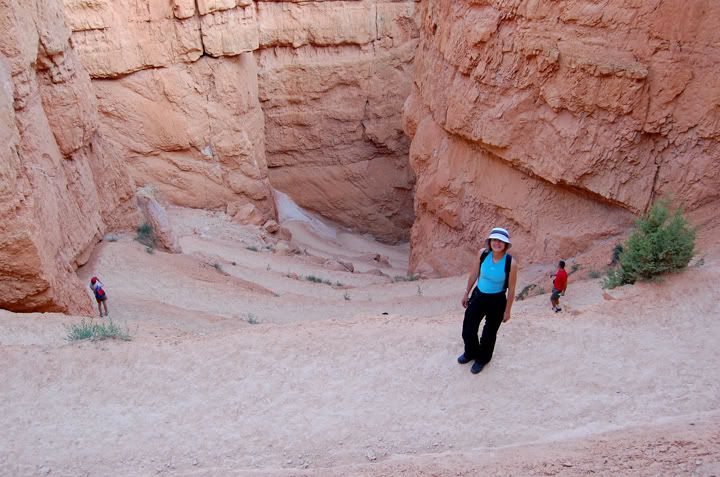 I'm heading down in to the slot canyon via tight and steep switchbacks of the Navajo Loop Trail
Dalton at the beginning of the switchbacks (left), a different angle of the switchbacks (right)

This is one of the most popular hikes in the park and there were quite a few people on it. Once we arrived at the bottom of the slot canyon, we came upon some amazing Douglas Firs. Some of these trees in the park are as old as 700 years.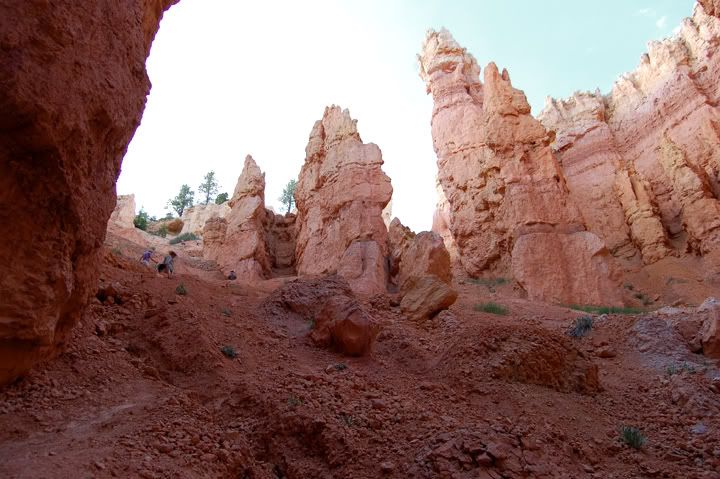 Looking up at the switchbacks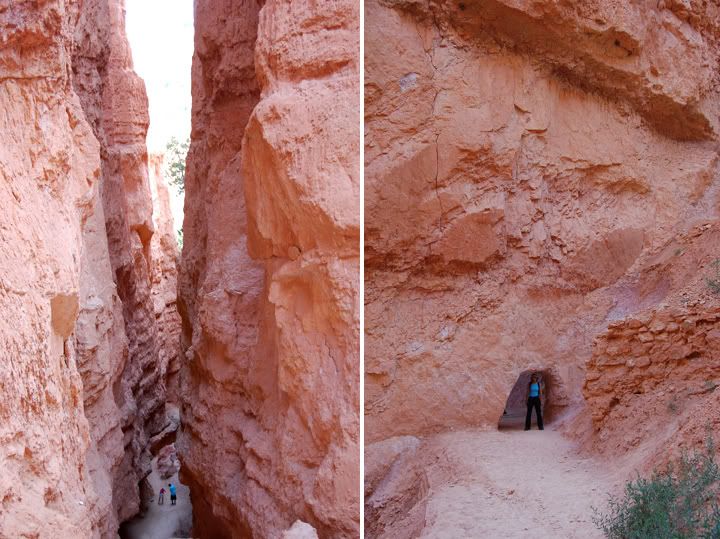 Tight slot canyon (left), a neat little doorway in the rock (right)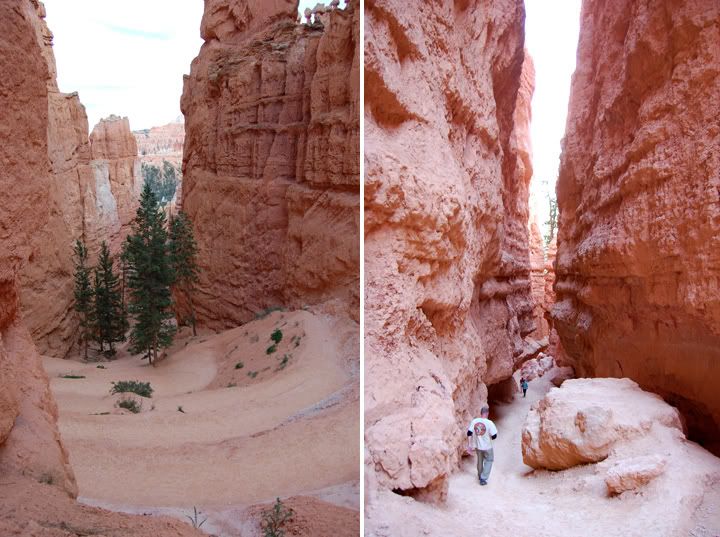 Inside a dark slot canyon, Dalton took these with his camera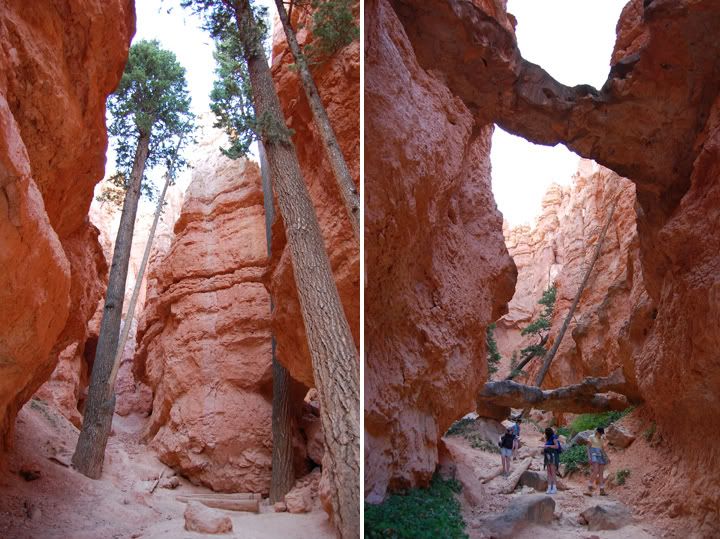 Tall Douglass Firs at the bottom of the canyon (left), a couple natural bridges (right)

We explored the bottom of the canyon, where there are a few trails there. We even managed to go the wrong way for a bit, not paying attention to the signs, finally making our way back up to Sunset Point.
Hiking and taking pictures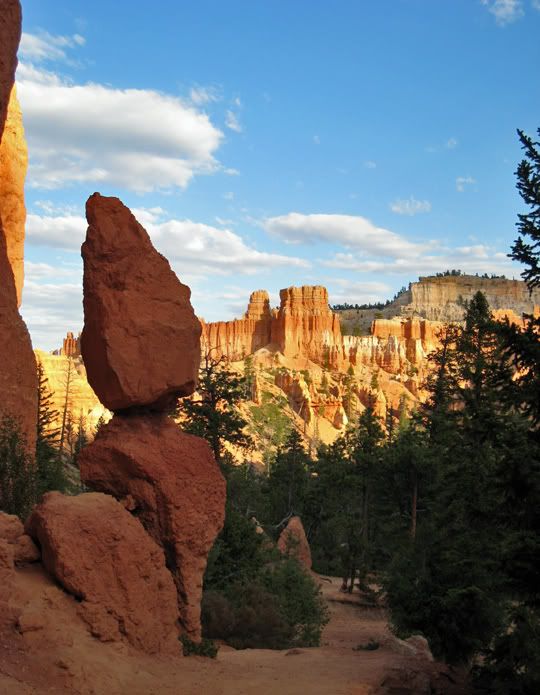 I got this one from Dalton's camera, neat looking balanced rocks

Unfortunately I didn't have my hiking clothes with me so I ended up heading down in to the canyon in my motorcycle boots and pants. Heading down the trail was no biggie, but heading back up wasn't as easy but totally worth it.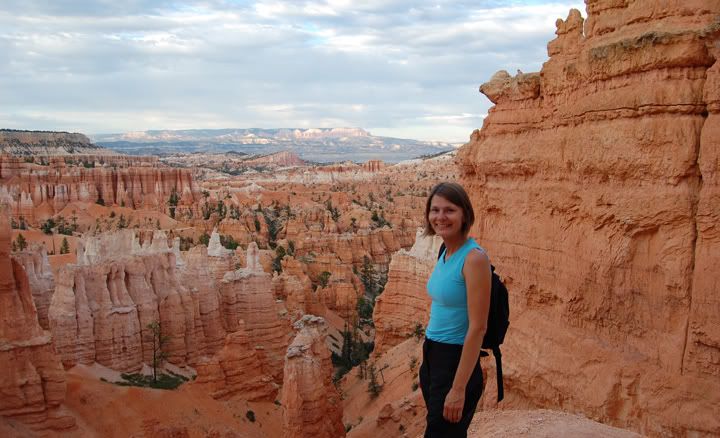 Near the top of the Navajo Loop Trail