Like so many other ST.N bike meets that I've been to, people just do their own thing in the day time. They either ride in groups with their friends or alone, there are no organized rides. A few of us stopped in to the W Café on highway 135 for breakfast. We were in no rush to get going anywhere this morning. Today Sandy and I we were just going to do a short day ride since we still had many of days to ride before this trip was over.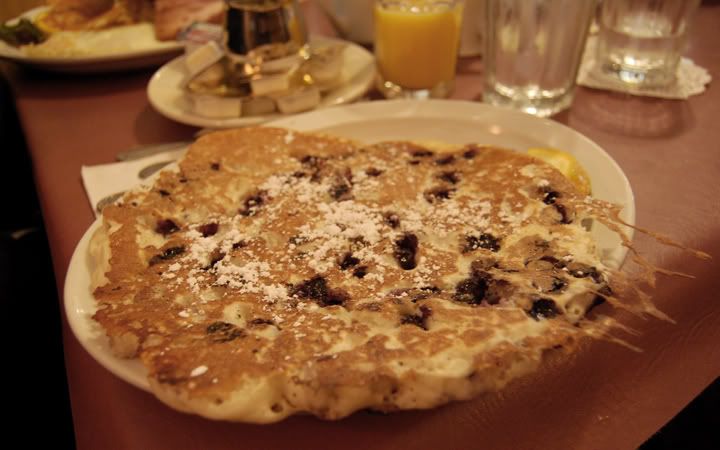 A blueberry pancake breakfast at the W Cafe in Gunnison on Hwy 135
After breakfast we headed south on Highway 114. The first 20 miles were supposed to be very nice and twisty, and they were. There was a few tighter curves here too, but the ones I really enjoyed were the 30mph ones. We got to the top of the North Cochetopa Pass which is at 10,149 feet in elevation, but there wasn't even a sign up here for the pass.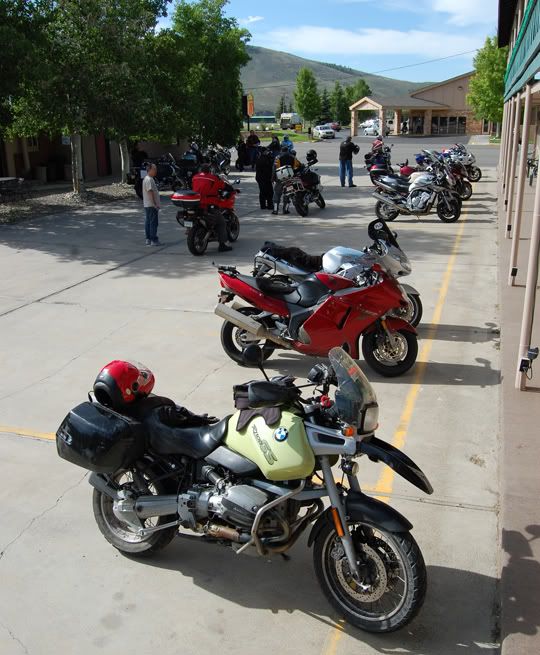 By the time we got back from breakfast, many bikes were already gone for thier rides, and some were just getting ready to leave
We continued further south until the road straightened out and then we turned around. There was hardly anyone else on this road, which is always a great thing when you're on a motorcycle. This road starts out very similar to 149 which is not too far from here. Sandy and I rode about 40 miles of 114 before turning around, the first 20 miles are great.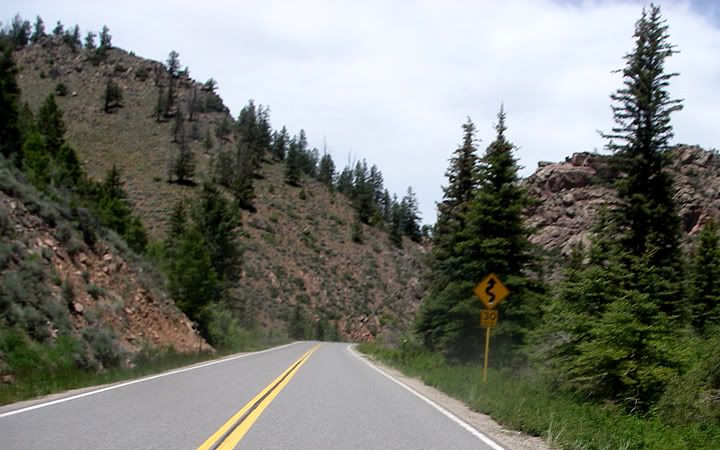 The first 20 miles of Highway 114, great pavement and sweet curves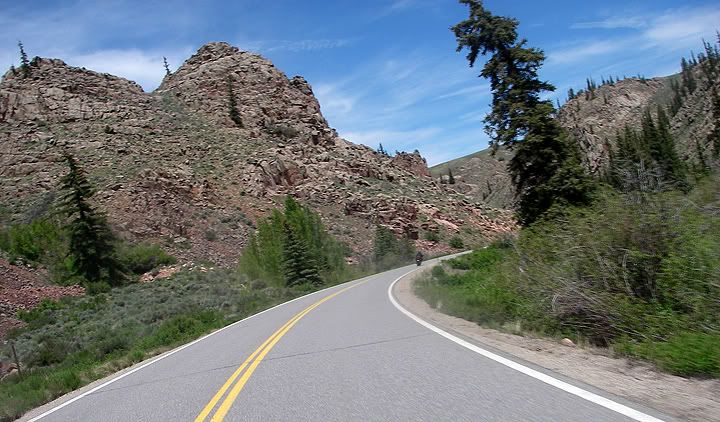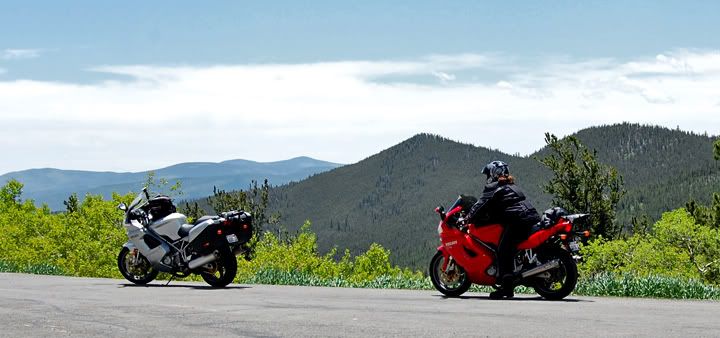 Sandy and I at the North Cochetopa Pass on Highway 114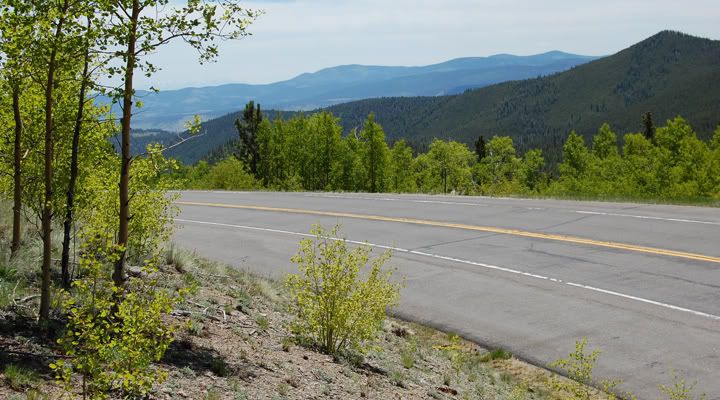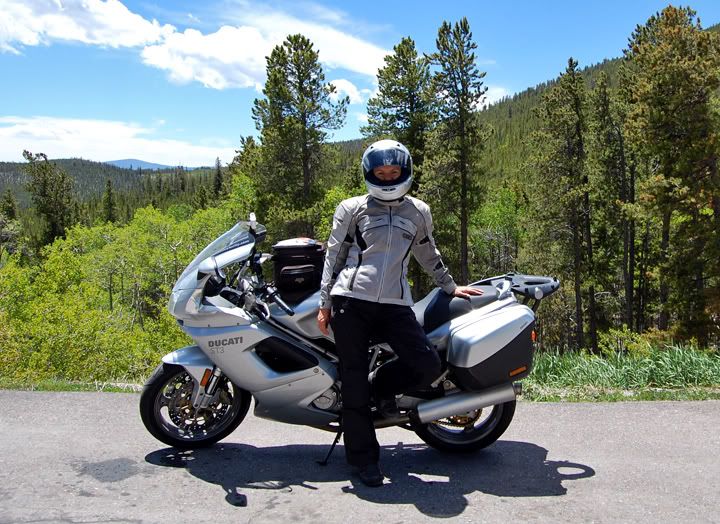 Posing at North Cochetopa Pass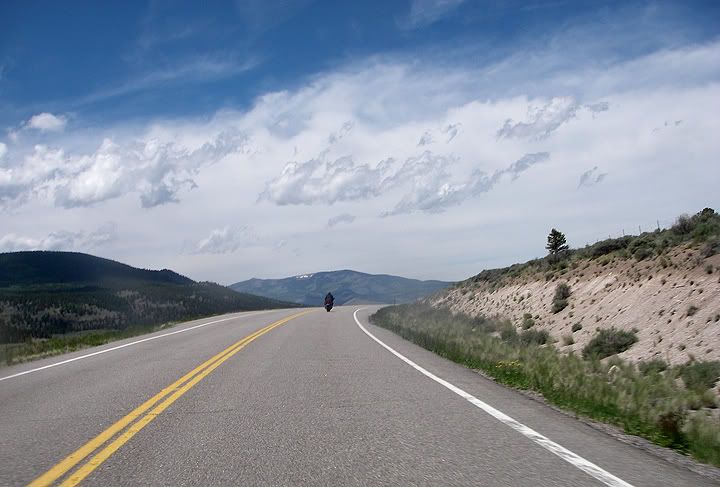 Chasing Sandy back to Gunnison on Highway 114

The only signs for the pass are these road signs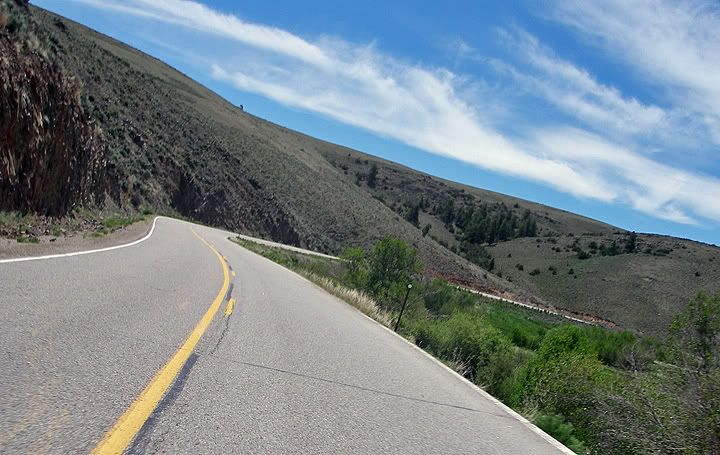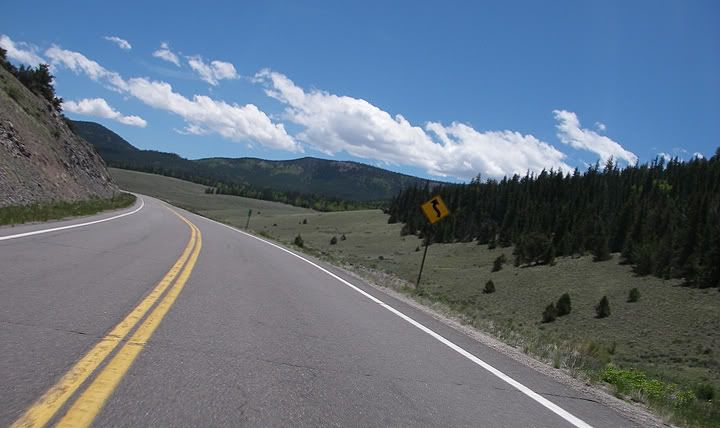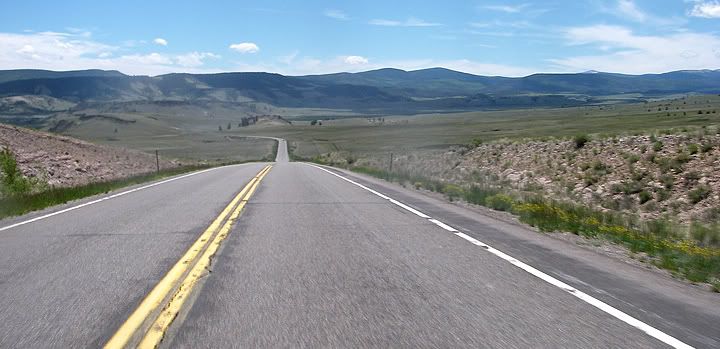 The straight section maybe straight but has some nice views
We rode about 40 or so miles of Highway 114 today before turning around and and heding back toward Gunnison