After our morning hike (see previous post), we hot the showers, then grabbed some food for breakfast at the general store. Then we rode over to the campground packed up and rode over to the end of the road and the last scenic overlook at Bryce Canyon National Park. The road through the park was fun with nice pavement and curves, although there was a bit of slow traffic on it. We only stopped twice as there were just too many scenic overlooks and we didn't have enough time to stop at all of them.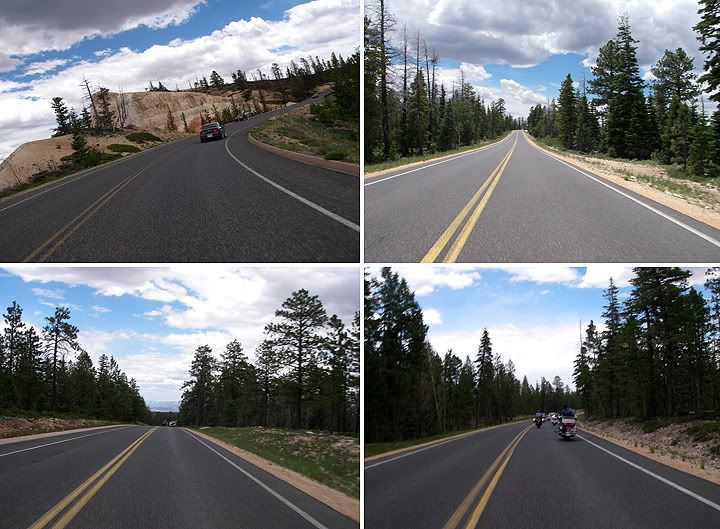 The road through Bryce Canyon National Park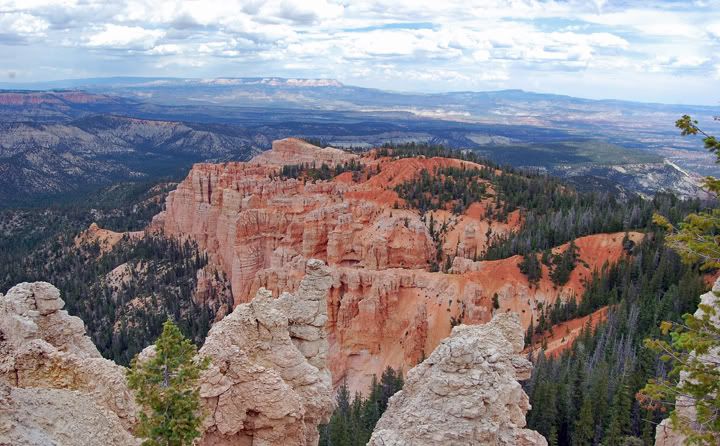 Yovimpa Point and Rainbow Point at 9,105 ft in elevation are the last overlooks in the park and the highest area of the park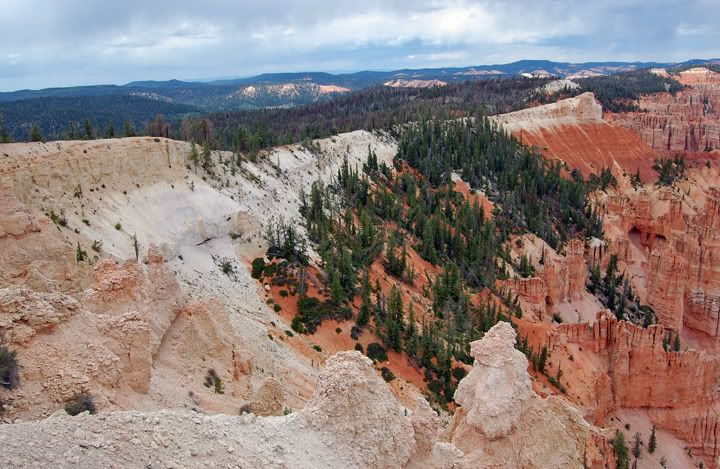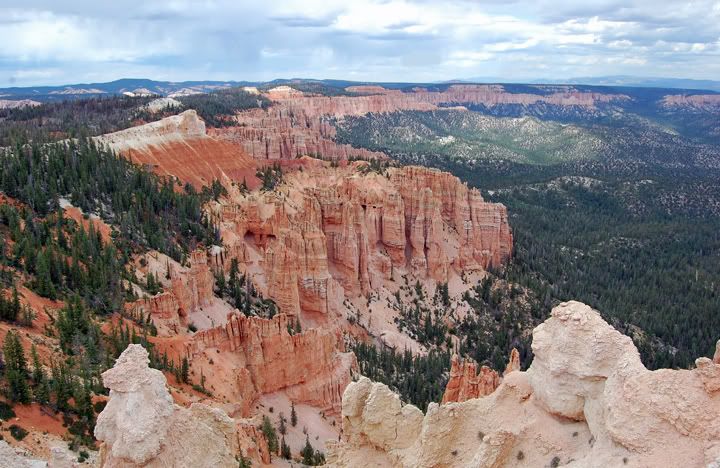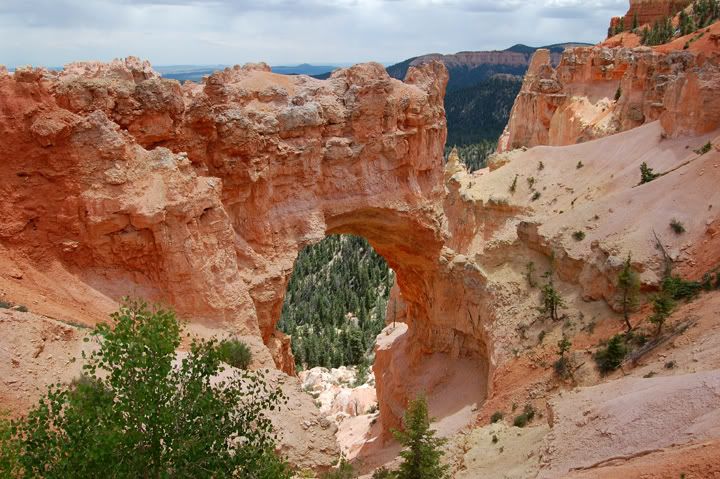 We also stooped at the Natural Bridge Scenic Overlook on the way back out of the park
We departed Bryce Canyon and headed back east on highway 12. The clouds were rolling in threatening rain, but at least it wasn't as hot. We grabbed a late lunch at a subway along highway 12 and arrived in Torrey. There were a few campgrounds in town, but I had looked one of them up on the internet before this trip and wanted to check it out in person before settling on any of the others we have passed. Thousand Lakes campground was on the west side of town on highway 24 but it was worth riding the extra few miles to find it.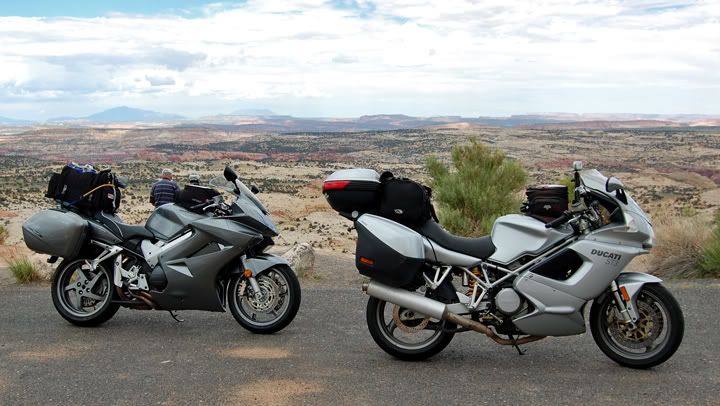 Scenic overlook on highway 12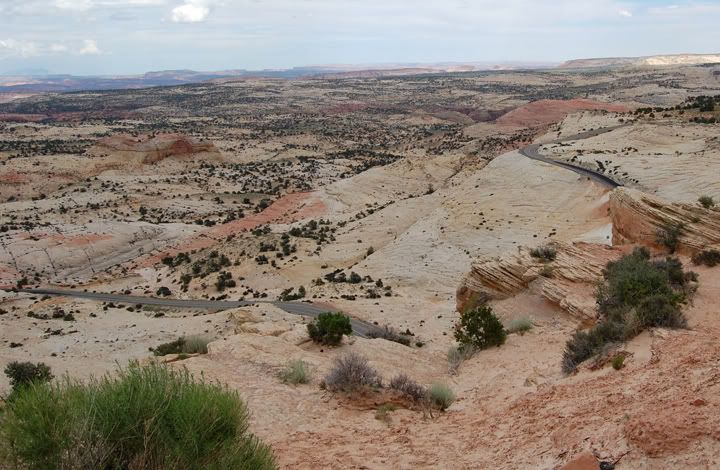 Highway 12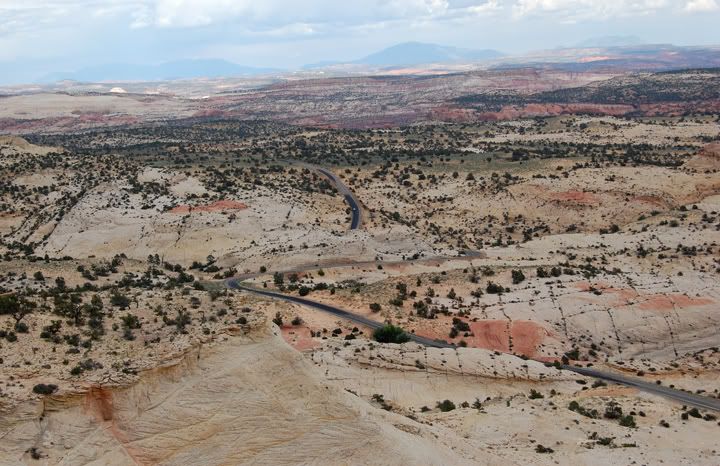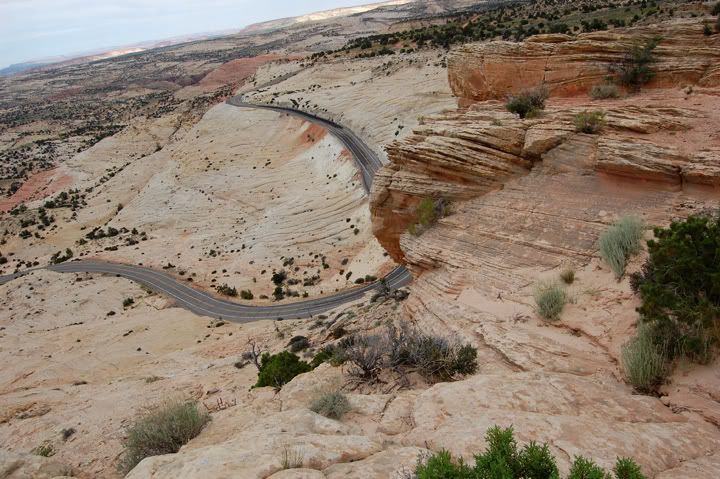 Highway 12 and the nasty tar snakes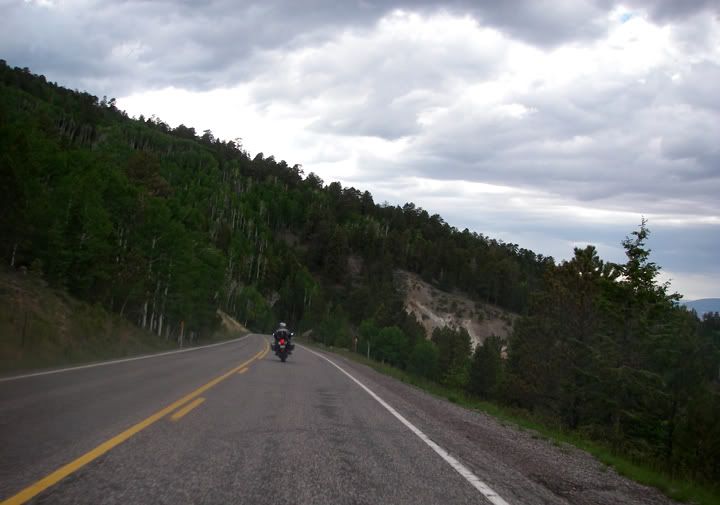 Dalton heading over Boulder Mountain on highway 12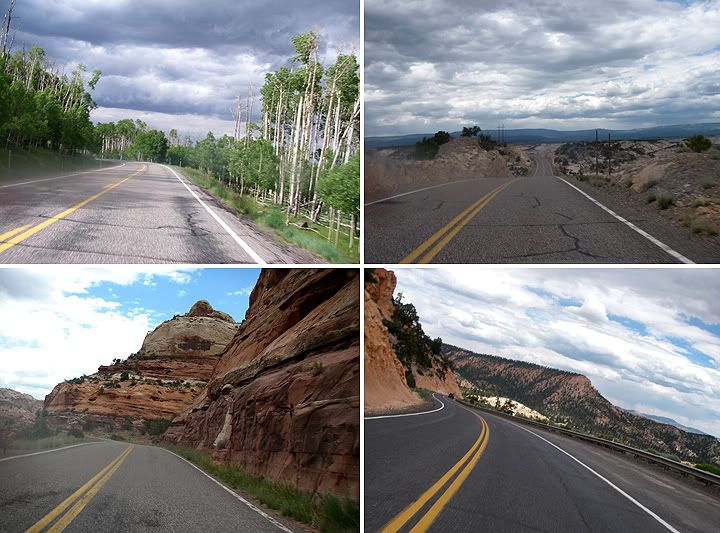 More highway 12

Tent camping was $18 per night. There was a store on premises, which stocked beer and ice. There were showers, laundry faculties and a swimming pool. And this place wasn't as run down as the one in Hanksville that we camped at two nights ago. This place was great!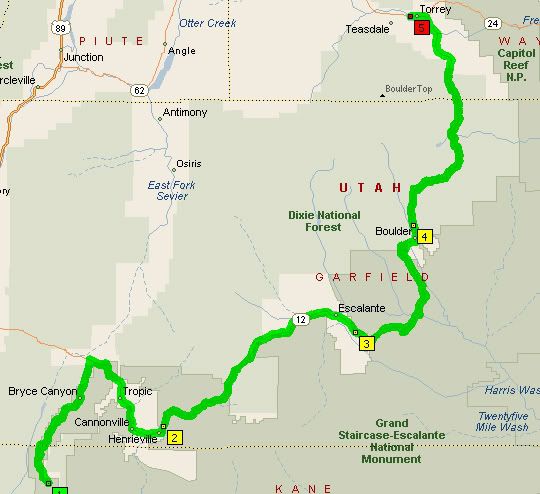 Our 132 mile route for today: Bryce Canyon N.P., highway 12 and 24

Just as we got our tents up a storm moved through the area. We thought that would be it for rain but a few hours later a larger storm moved in and this one was there to stay. It was raining when we went to bed and it continued to rain for most for the night.
Thousand Lakes RV Park and Campground in Torrey, UT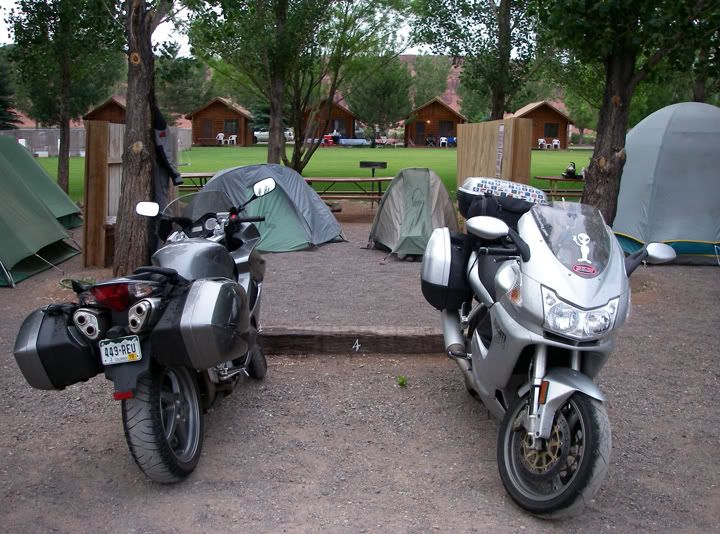 The tent sites had these cool privacy dividers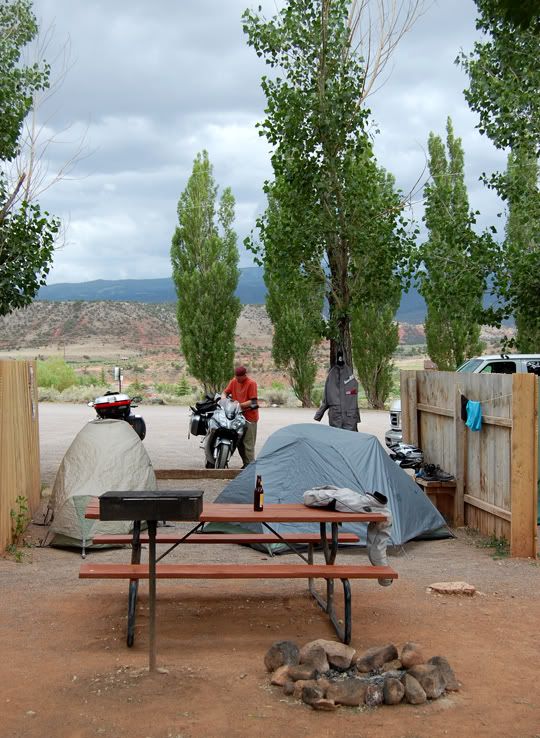 The tent sites were a bit cramped but the campground had lots of amenities and it was very clean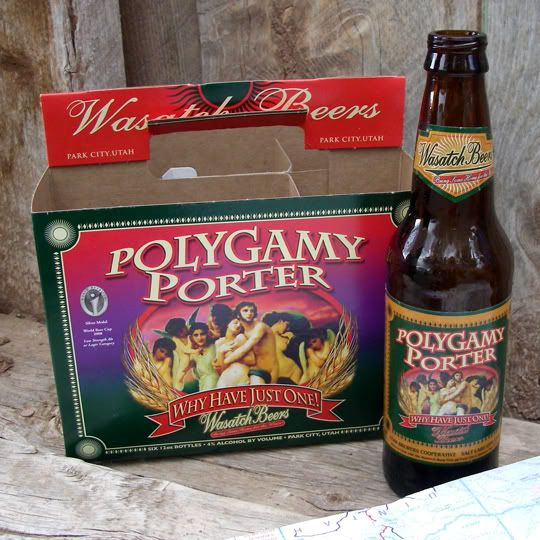 With a name like that, we just had to try it
The view from the Thousand Lakes Campground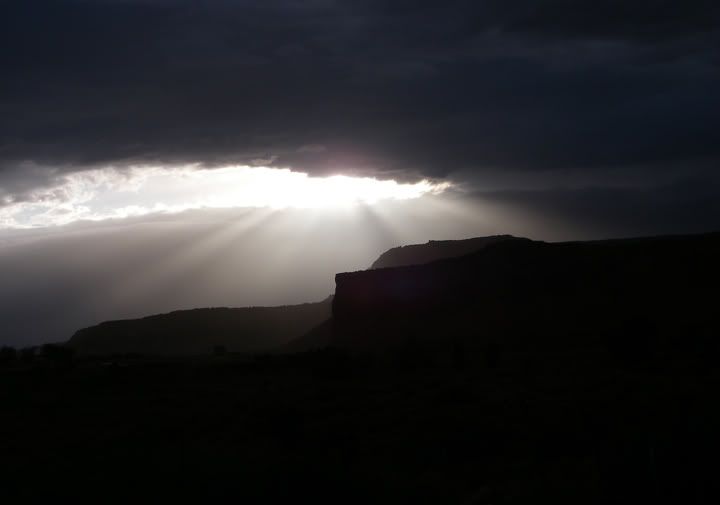 A big storm moving in with lots of wind and rain