Today I was leaving Fort Collins on my motorcycle and I wasn't planning on coming back for 13 days. Scott never did find a new chain for his Aprilia yesterday since most dealerships are closed on Mondays. He left the house at 8:30AM this morning and was headed to one of the dealerships in town, but had a list of two more if the first one didn't have a chain for him.

I was actually OK with not leaving early because I was still packing my bike. A couple of hours later Scott called to let me and Sandy know where to meet up with him. He was getting a new chain installed and it would be done by the time we got there.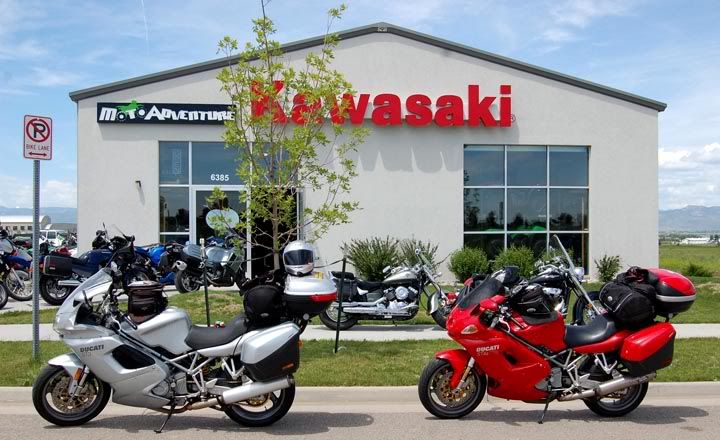 Sandy and I picking up Scott at Moto Adventure in Loveland

Sandy and I left the house and rode to Moto Adventure in Loveland. By now it was 11AM and we decided that we were not going to attempt riding through Rocky Mountain National Park, that would take too long. As it was our "short" route to Gunnison was still just over 300 miles and if we were lucky we would be able to make it there for the group dinner at 7PM. Today was the official first day of the
ST.N national meet
, an annual meeting of sport-touring enthusiasts, this year it was held in Colorado, literally in my backyard.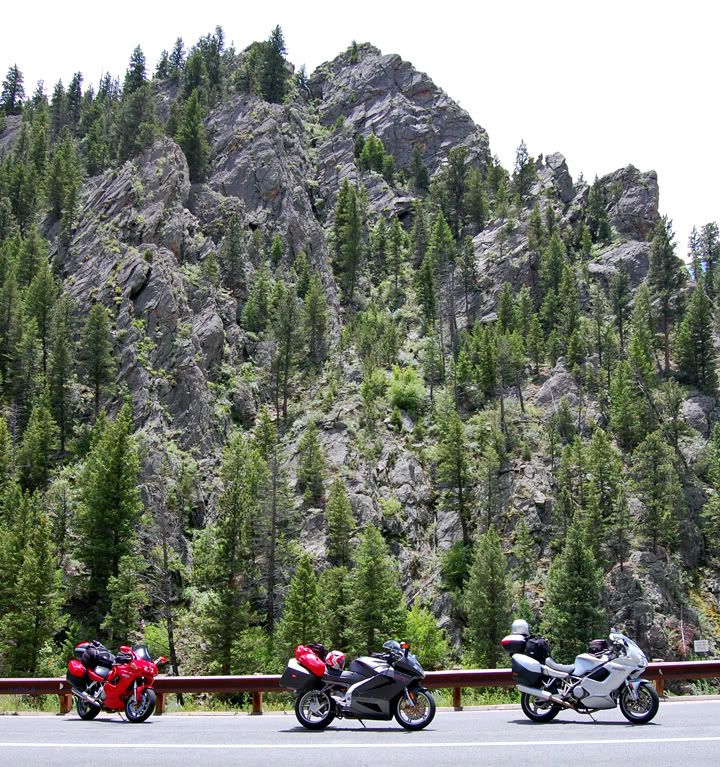 The three Italian beauties on 34 heading up to Estes Park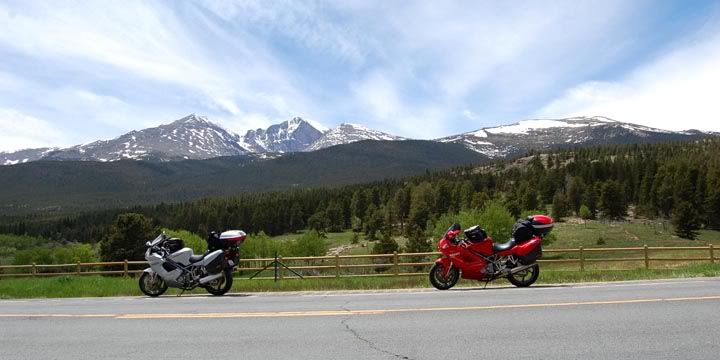 On Hwy 7 also called Peak to Peak Highway in front of Longs Peak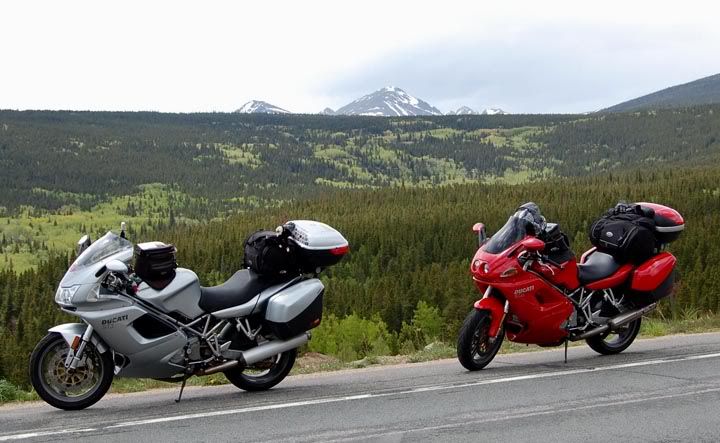 Even though it was a Tuesday, there was still quite a bit of traffic headed toward Estes Park and on the other roads. Once we took the exit for 91 South, the rain started but it only lasted just a bit past Leadville. It was chilly at the high elevations so I had my rain gear on. We did a few scenic stops earlier in the day but by the time we gassed up in Leadville and started to head south again, we realized that in order to make dinner we had to ride all the way to Gunnison without stopping, so that's what we did.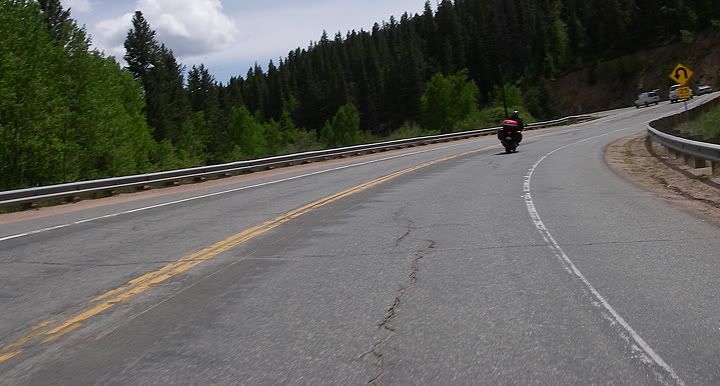 Hitting the nice curves on 119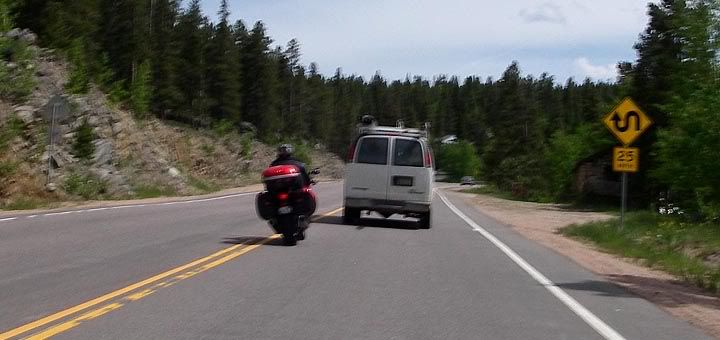 Sandy getting very frustrated with the slow van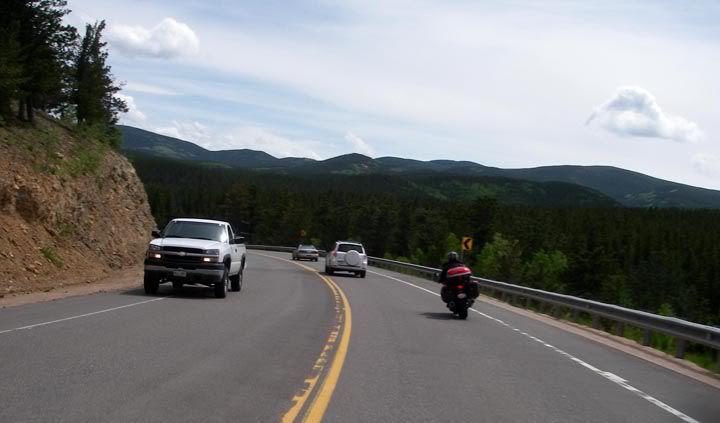 We arrived in Gunnison just a bit after 6PM, checked in to the Gunnison Inn and figured out where the group dinner was. We were told it was within walking distance, but it ended up being a really long walk. We should have rode our bikes there. By the time we got to Palisades everyone was leaving. So Scott, Sandy and I ended up having dinner by ourselves. I must say the hamburger was out of this world. After dinner we did what we always do at bike meets - grab some beers and hang out in the parking lot chit chatting with the other riders.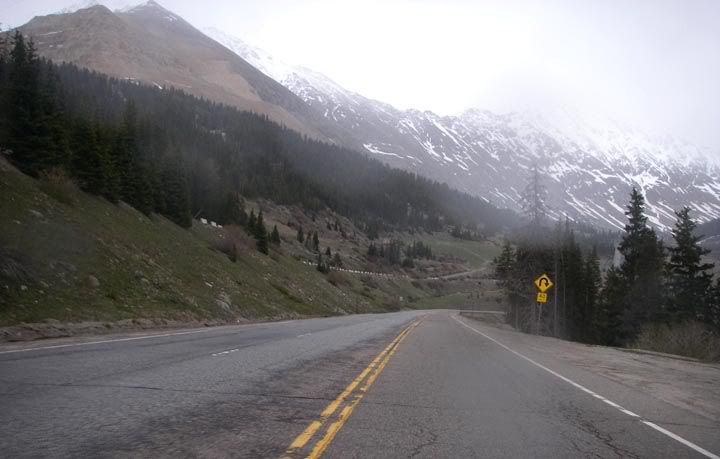 I love the curves on highway 50 through Monarch Pass, such smooth pavement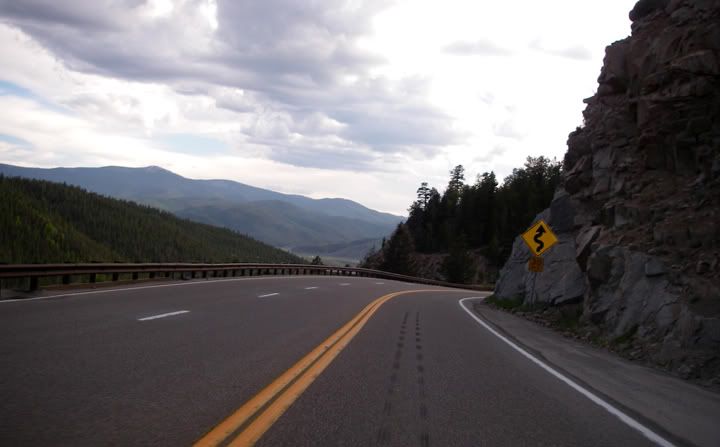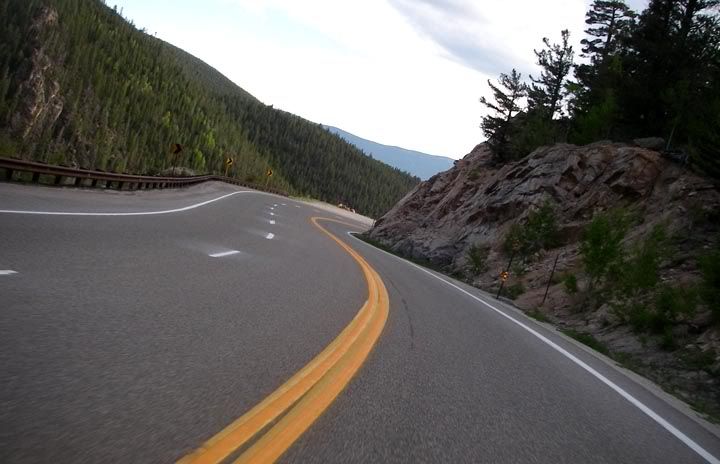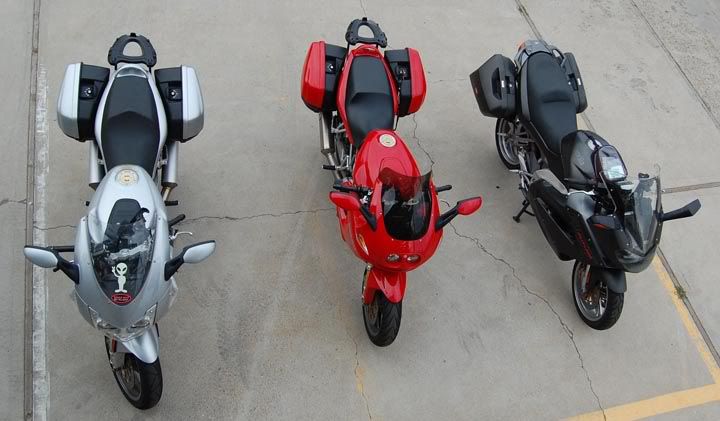 The three Italian beauties parked at the Gunnison Inn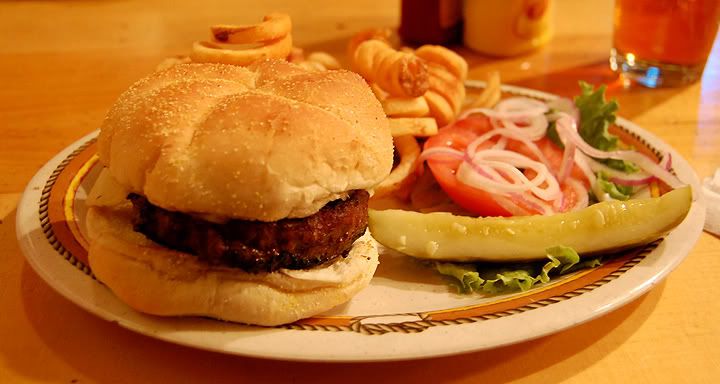 Palisades in Gunnison on Hwy 135 - This may just be the best burger I have ever had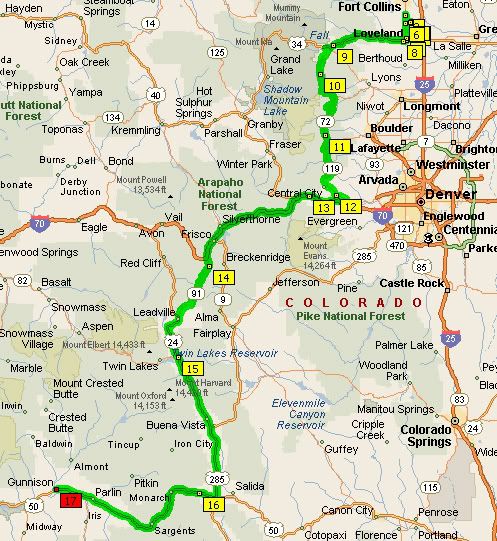 Our 303 mile route from Fort Collins to Gunnison: Highways 34, 7, 72, 119, 6, I-70, 91, 24, 285 and 50