Highway 12, also known as
A Journey Through Time Scenic Byway,
is 124 miles long and tops out at 9,200 feet in elevation over Boulder Mountain in the Dixie National Forest. It passes by Bryce Canyon National Park, Grand Staircase-Escalante National Monument and Capitol Reef National Park.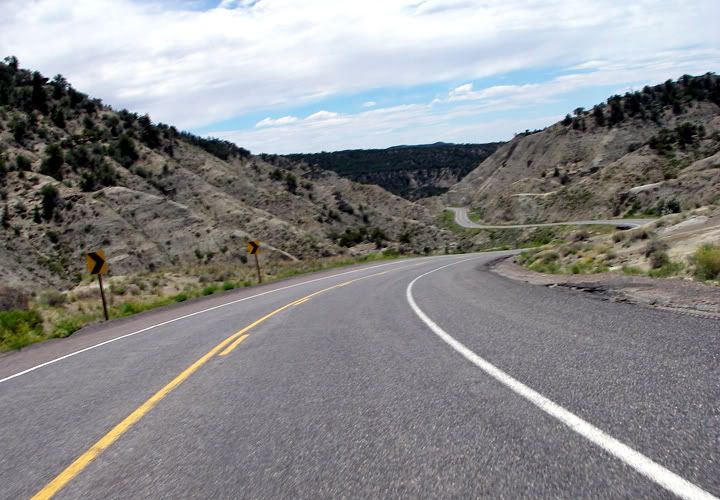 Highway 12 twisting through the canyons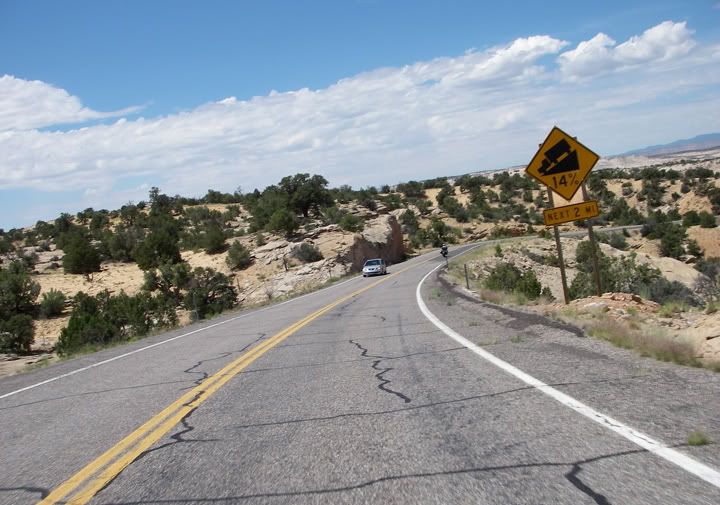 Highway 12 climbing over the Hogsback, a narrow ridge, this section of road is steep with tight curves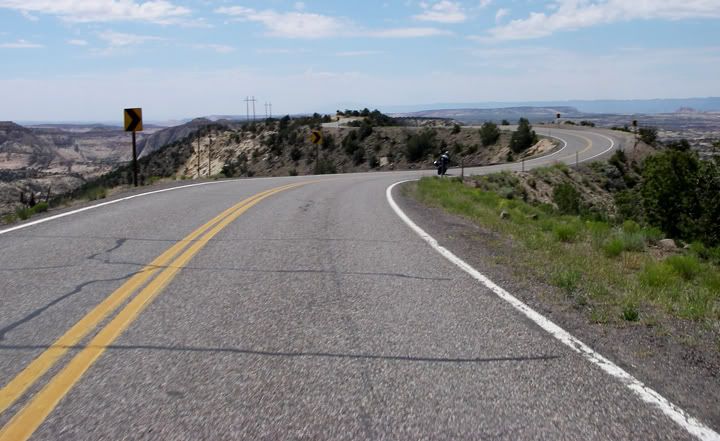 Dalton riding the top of the Hogsback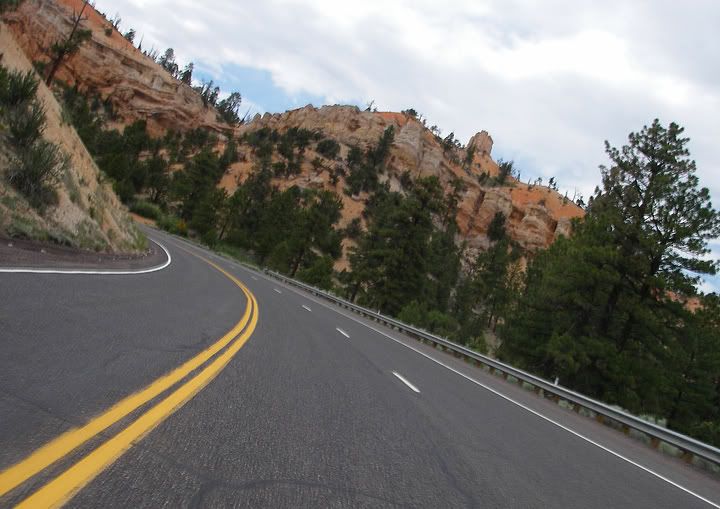 Highway 12 east of Bryce Canyon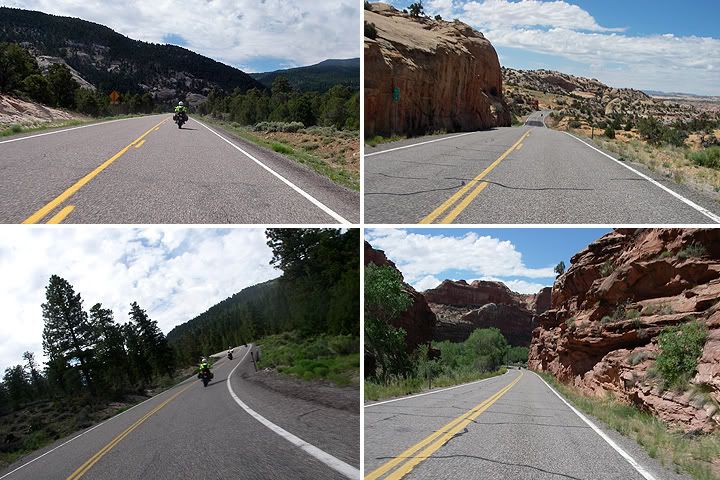 Highway 12 passes through alpine forests and colorful canyons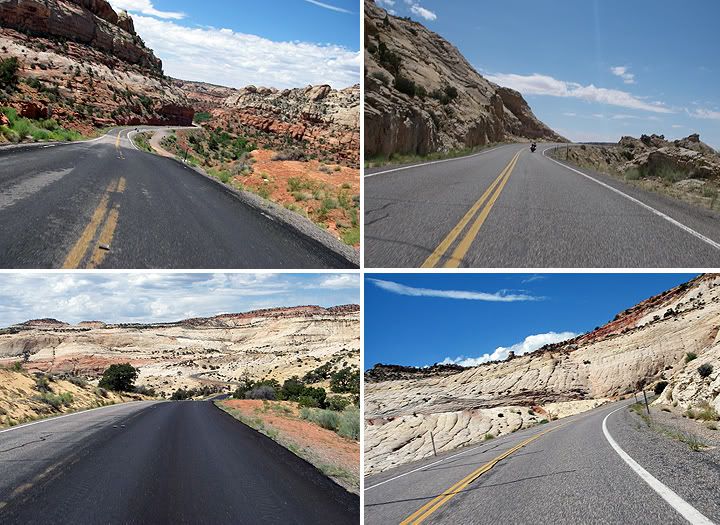 Some sections of road had some really ugly patchwork
The scenery on highway 12 is spectacular, but that in itself does not make a great motorcycle road, the curves plus scenery does, and highway 12 has lots of both. Unfortunately as I mentioned in my
previous post
highway 12 has been tar snaked terribly in some places and has lost some of the fun factor for me. I'm hoping it will be repaved soon so that motorcyclist can again enjoy the wonderful curves and scenery of highway 12.
Even with the tar snakes, it was still a good ride, although this time I enjoyed the scenery more than the curves.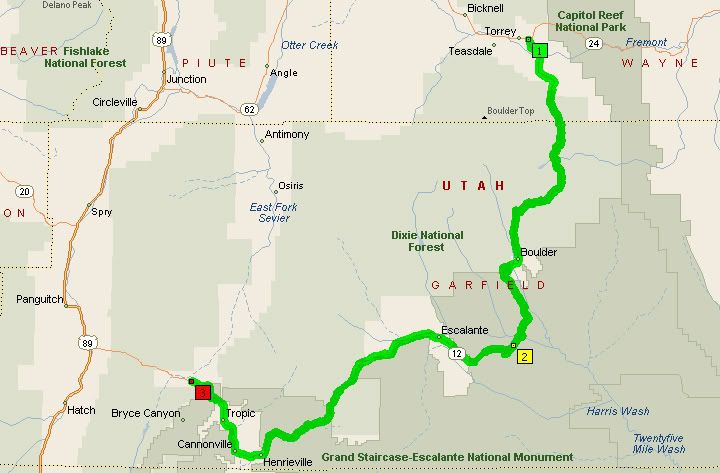 Highway 12, on this trip we only rode 109 miles of it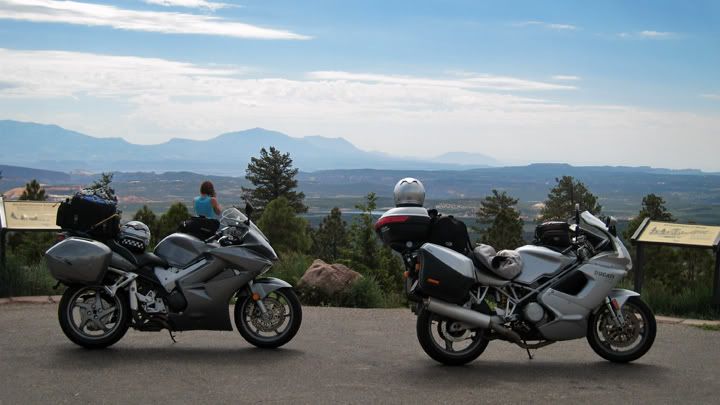 Dalton took this picture of me taking pictures at a scenic stop on Boulder Mountain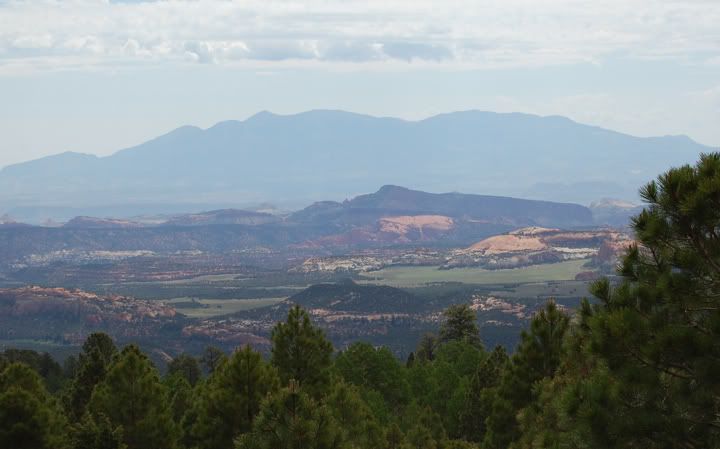 Looking down at the scenery from a scenic stop on Boulder Mountain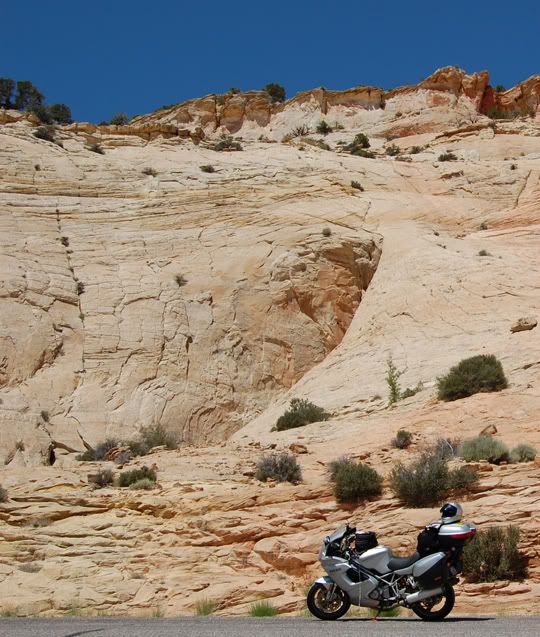 Amazing rock formations along highway 12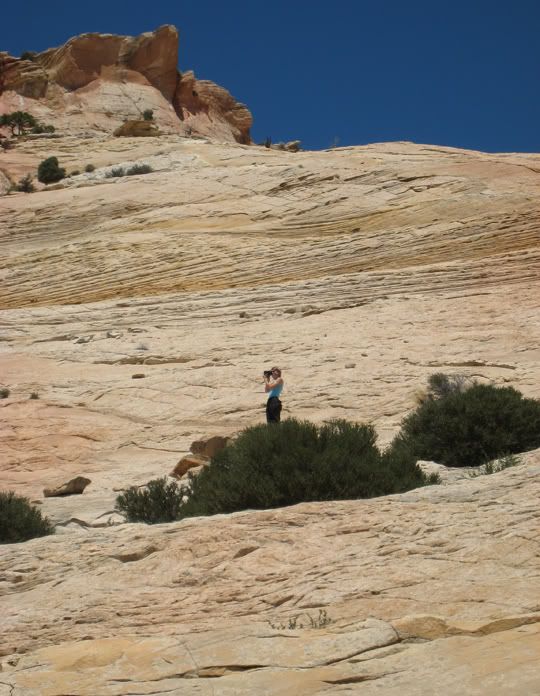 Dalton took this one of me trying to get up higher to take some pictures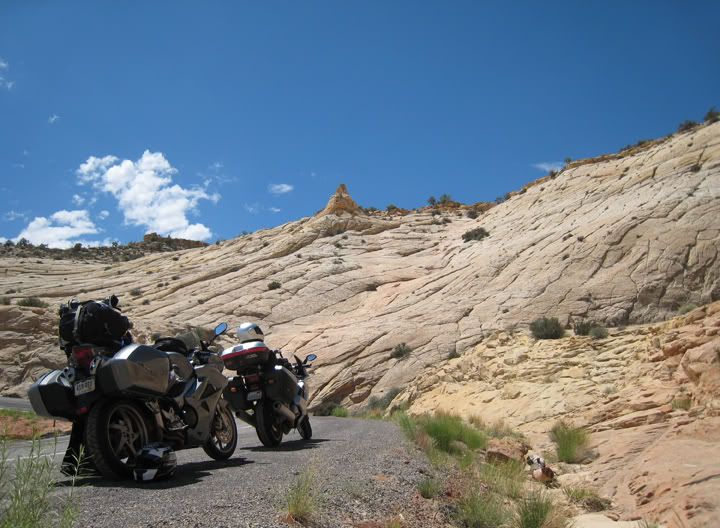 Dalton took this great shot while I was climbing the rocks to get some good pictures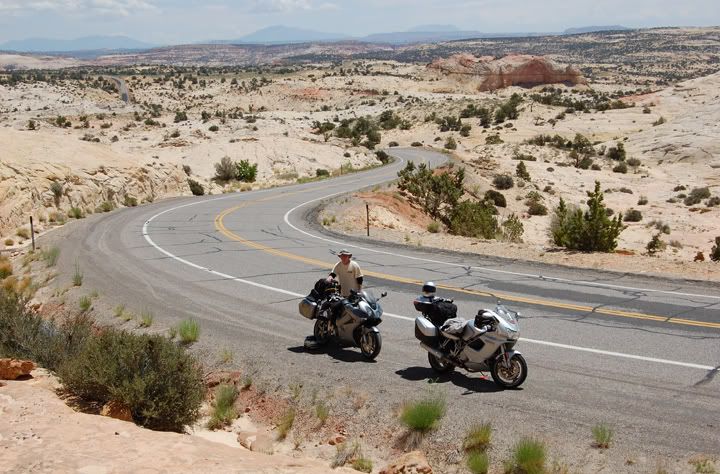 A view from the rocks of the bikes and road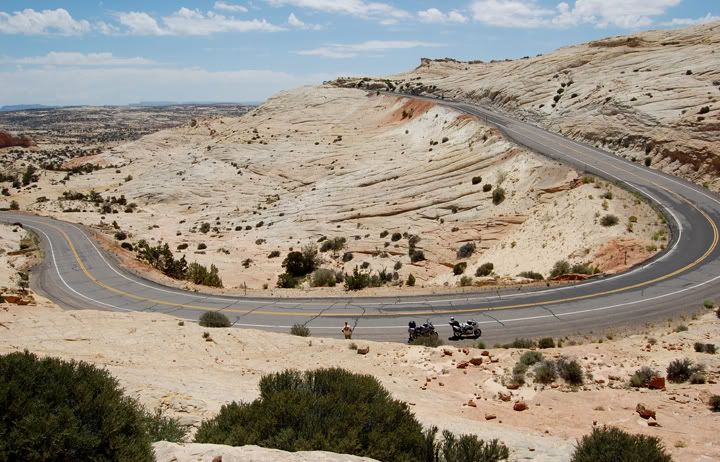 This is as high as I got, it was just too hot too climb and the motorcycle boots weren't the best footwear for the job
The bikes posing on top of the Hogsback on Highway 12