If you're going to ride highway 95 and you only want to stop once for great scenery, stop at the Hite Overlook located in the Glen Canyon National Recreation Area off highway 95.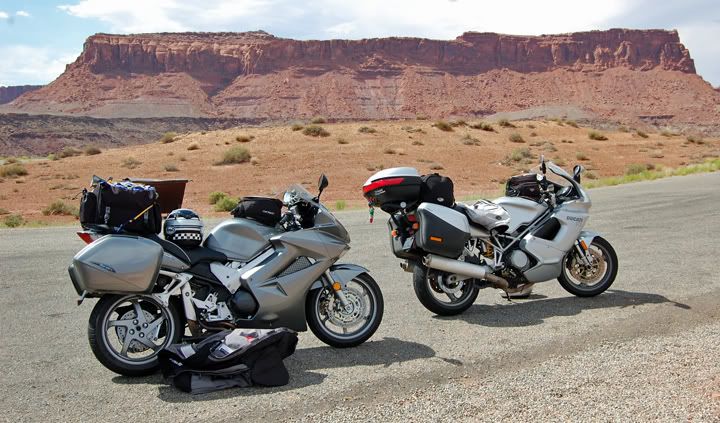 The bikes parked at the Hite Overlook, looking south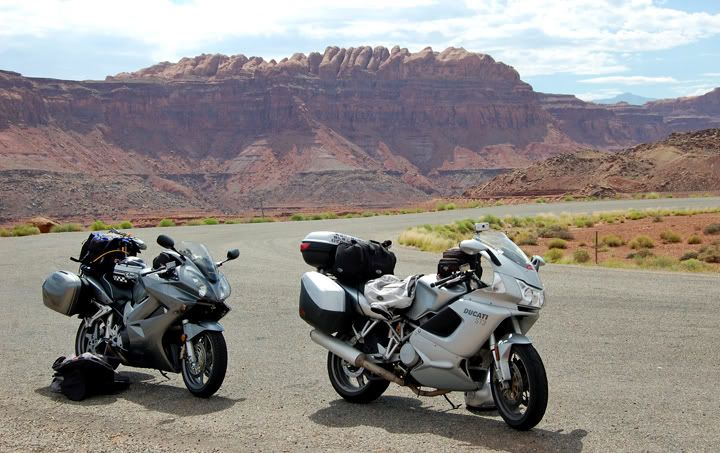 Same shot as above looking west
These cool old cars were following us for a few days of this trip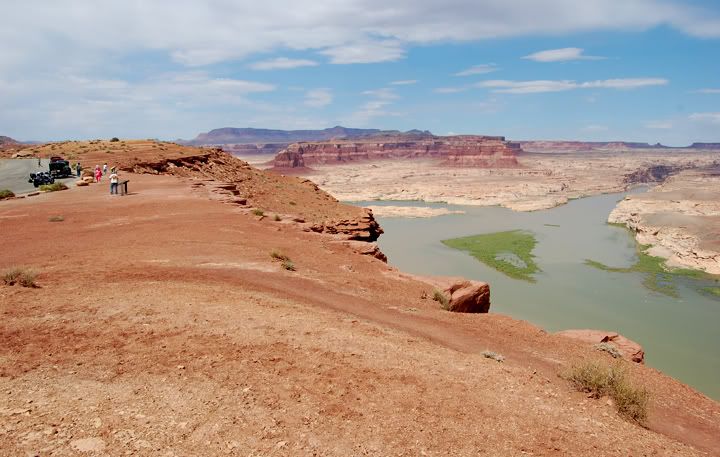 The Hite Overlook


If you are riding west on highway 95 you will cross the bridge and the Colorado river and the Hite Overlook will be on your left up a hill, although you will not see any good scenery from the road. Just follow the sign and the road to the "scenic overlook".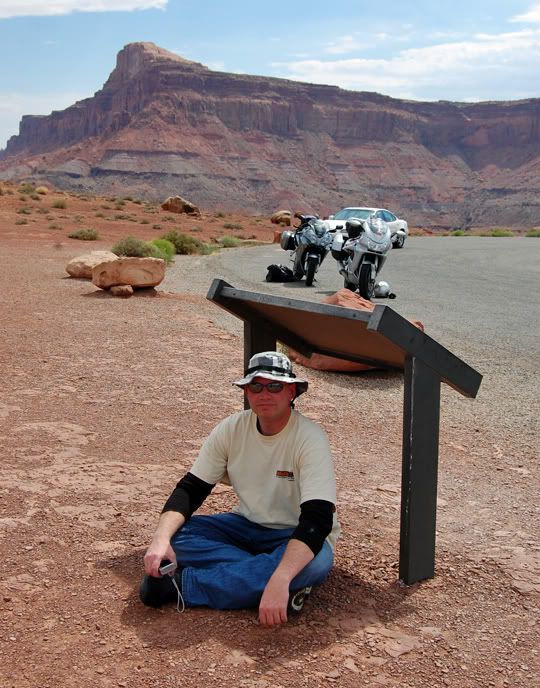 Dalton found the only shade at the overlook
Once you ride up the hill to the overlook you realize that you are on top of a cliff that overlooks the Colorado river and the Glen Canyon National Recreation Area. From here you can see the bridge that you just crossed way in the distance. Even though it was very hot today we stopped to check out this amazing scenery.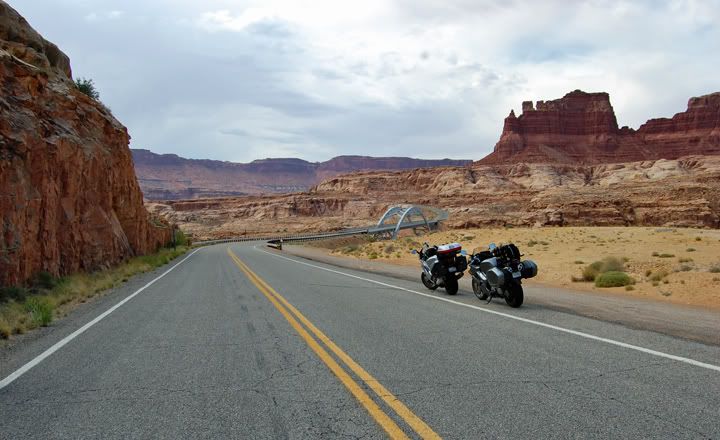 The bridge that crosses over the Colorado River on highway 95
Same bridge as in the above picture, seen from the Hite overlook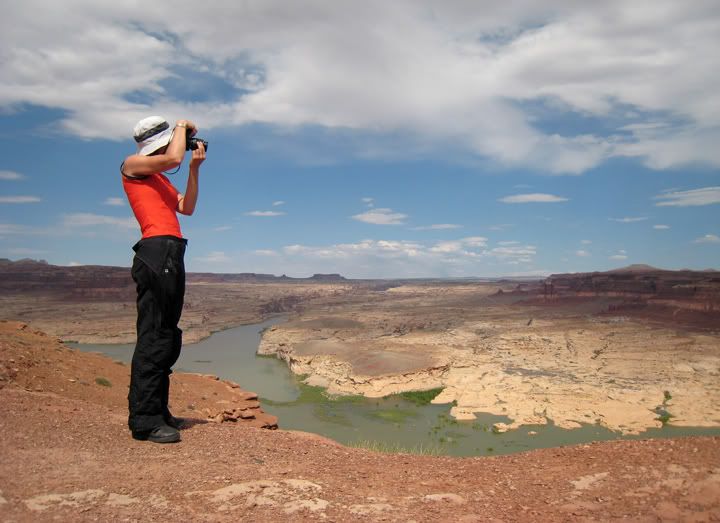 I'm going picture crazy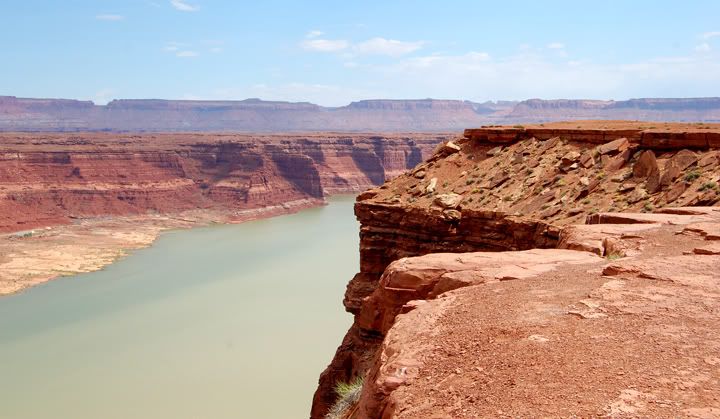 Looking west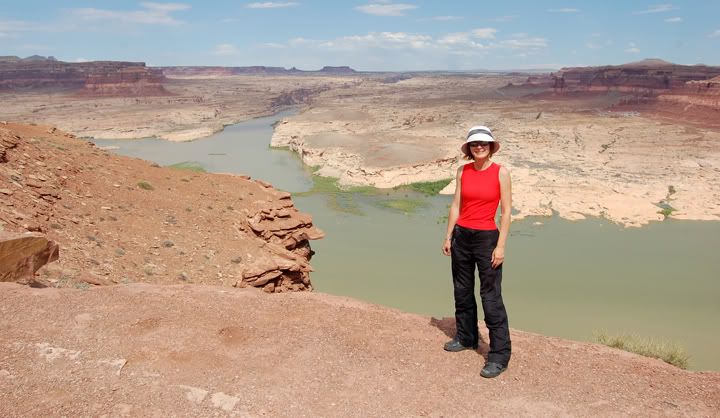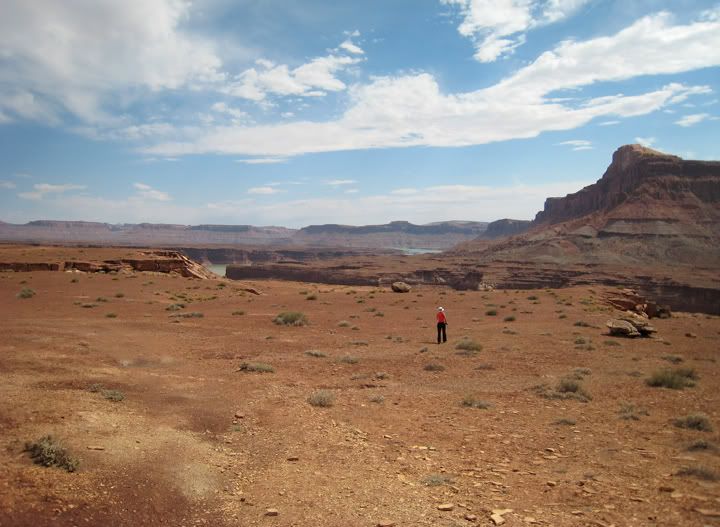 Yea, I went pretty far to shoot some pictures